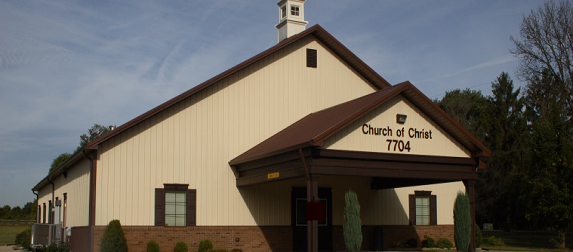 Welcome!
Thank you for visiting our website!
Learn more about us

Fall Gospel Meeting
Our Fall Gospel Meeting with David Morrison is running this week, Sunday, 9/19, thru Wednesday, 9/22. Our meeting times are Sunday, 10:40 am and 5:00 pm, and also Mon.-Wed., 9/20-9/22, at 7:00 pm. Please, join us in this Gospel Meeting.
Schedules for Worship and Bible studies.
Sunday morning bible study begins at 9:45 followed by worship at 10:40. Sunday evening worship begins at 5:00. Our mid-week bible study takes place Wednesday evenings at 7:00.
For Sunday morning's Lord's Supper, we do pass trays through the congregation for the bread and the fruit of the vine. However, for those wishing to avoid the trays, we will have individually packaged bread and fruit of the vine available in the entryway as you enter the building.
If you are unable to join us in worship in our building, please follow our worship services on Facebook. Search: Decatur Township Church of Christ
Come worship with our church family!
Friday, September 24, 2021
"So do not throw away your confidence; it will be richly rewarded. You need to persevere so that when you have done the will of God, you will receive what he has promised."(
Daily Reading
, ESV)