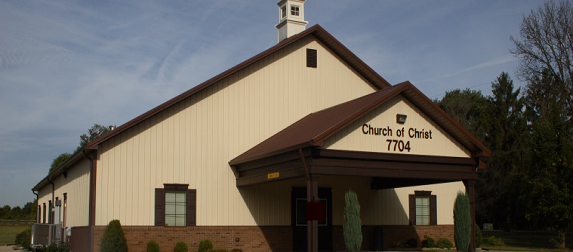 Welcome!
Thank you for visiting our website!
Learn more about us

Schedules for Worship and Bible studies.
Sunday morning Bible study: 9:30 am
Sunday morning Worship: 10:30 am
Sunday evening Worship: 5:00 pm
Wednesday evening Bible study: 7:00 pm
Please join with us in our worship to God.
If you are unable to join us in worship in our building, please follow our worship services on Facebook. Search: Decatur Township Church of Christ
Our Fall Gospel meeting is scheduled for September 18-21, 2022. Our guest speaker will be John Gibson from Alabama.
Come worship with our church family!
Thursday, May 26, 2022
"For God did not send his Son into the world to condemn the world, but to save the world through him."(
Daily Reading
, ESV)